ABBOTSBURY 5 The Bolts Robin Hood's Bay YO22 4SG
ABBOTSBURY is a bright, spacious 3 storey, mid-terrace cottage. This former fisherman's cottage is tucked away in a very peaceful location in the unspoilt old village of Robin Hood's Bay.
Our Availability Page is updated as often as possible, but for latest availability, information and bookings, please phone Mick Welsh on 0115 9860743
Email:
or write to me at:
12 Pyatt Street
The Meadows
Nottingham
NG2 2LF
ABBOTSBURY: Self Catering Holiday Cottage in Robin Hood's Bay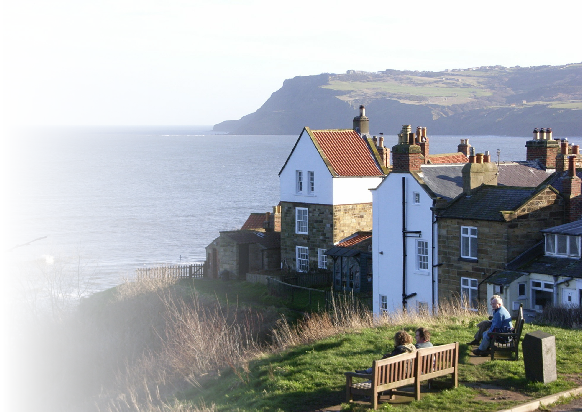 is a picturesque 17th Century village set within the North York Moors National Park. Quaint cottages connected by cobbled streets and narrow alleyways add to the natural beauty of its cliff-side location and call to mind its seafaring past.
The village's popularity with smugglers was only matched by its attraction for the Press Gangs and the Duty Men. The Bolts is so named because it provided a handy escape route for those who were quick enough to flee their clutches.
For more information about the
Robin Hood's Bay area, visit
the Bayfair Website at